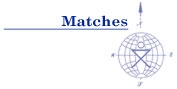 ISRR Matches
The International Soundex Reunion Registry, Inc. has been doing matches since it began in 1975. It is always astounding to us that there are hundreds more every year. The more people who register, the more matches we have. So, whenever there is media attention, or another state, agency or court decides to add ISRR to its referrals or recommendations, it always results in increasing the number of matches we are able to complete.
Though we will never be able to back-track into the years before we had computers, or extracted exact statistics, it is safe to say that ISRR has facilitated matches for well over 12,000 families. In addition, of course, the information provided by ISRR to donors has resulted in tens of thousands of additional reunions.
We always say that ISRR does not care how registrants are reconnected with their families, only that they are able to fulfill their dream. ISRR is never in competition with other registries or resources, but rather an advocate of all free family reunification.
It is our pleasure and honor to offer this service. It is because so many of you make donations, that thousands have been reunited in the past, and thousands more will complete their quest in the future. Together we make this difference, one reunion at a time.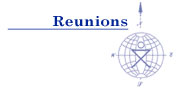 Each year ISRR has the opportunity to facilitate hundreds of reunions between family members. Some of these people have generously offered to share their experiences. We receive new stories continually and try to add them as we get the necessary releases. If you would like to share yours, please click here for various options Share Your Story.
---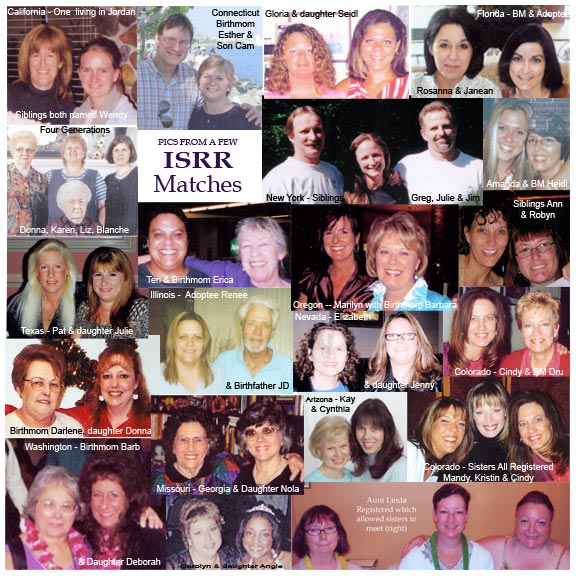 Here are a a few of the reunion photos sent in by persons matched thru ISRR
See these and other stories below
---
______________




Words cannot express the gratitude my sister Cindy Kahn Montero and I feel for helping us meet each other after 40 years-- and discover that we are exactly the same. You change lives in unbelievable ways! Rock on, ISRR!


______________




ISRR changed my life 22 years ago ... reuniting me with my birth family and unlocking the many secrets, questions, and emotions that an adopted person is forced to survive through. Thanks Emma ... RIP

______________


Thank you ISRR for reunitng my daughter and I back in 1999! We both submited our info and each got a call soon after. The amazing thing is, she only lived about 1/2 hour from me her whole life! I spent 21 years praying and wondering how she was and where she was. My prayers and questions were answered in Feb. 1999. We have enjoyed 12 wonderful years since then, sharing in each other's lives whenever possible. She's 34 now, married and has three beautiful little girls of her own. I have been truly blessed and so grateful that ISRR was able to bring us together. Thank you again!


______________


I always thought there was a fee, so I didn't bother registering, thinking my daughter could find me if she wanted to via Internet searches. However, my niece, Renee, who is reunited with her birthmother and birthfather (my brother) convinced me to register (although I still thought there was a fee and sent some money) ... and my daughter registered at just about the same time! What a blessing! ... My daughter and I met for the first time in October 2006. Well, I'm so glad I did send a contribution, guess I shouldn't stop now!


Cathy McAuliffe-Dickerson - Posted on FACEBOOK


______________


This photo is the first time I met Linda, my bmom, in October of 1994. later I was reunited with my birthfather and his family, including my Aunt Cathy - who turned out to be a bmom herself! (See FB posting above about her). She is now reunited with her daughter through ISRR thanks to my encouragement :) . You can listen to my adoption reunion story (including information about how I found my birthmom with ISRR) here: (Link no longer works 9/2011) http://www.wdok.com/topic/play_window.php?audioType=Episode&audioId=4186775


Renée Mills DeLuca - Posted on FACEBOOK December 2009
---
A Music Box Match
Adoptee born in New York registered with ISRR in January 2007
Birthmother had registered in May 2009
Reunited June 2009 -- Story submitted August 12, 2009
First of all, this was an absolutely wonderful experience that I would not change for the world! My parents explained to me from day one that I was adopted, and supported me in that it was my decision if I wanted to meet my biological mom or not. When my adoptive mom passed away after battling cancer when I was 16, I was devastated. I had always envisioned a reunion where both Moms would be able to meet so my biological Mom would know I was in a great environment growing up. Because of all the support and knowledge of being adopted, I have always been interested in registering when I turned 18. Naturally, I registered with ISSR on my 18 birthday in January of 2007, and my Birth mother registered until May 2009. (When I was born the law was that families could not be matched until the adoptees 21st birthday, and my biological Mom did not learn of the change in law until early May 2009.)

By June 2, we were matched. When i got the call, the organization needed more information to confirm the match, which unfortunately, I did not know. After a frustrating fifteen minutes of not knowing the hospital I was born in, the family occupations, or the exact description of my birth mother, I finally broke down into tears and told the volunteer on the phone that I didn't know anything else, but was scared I was missing my chance. Thankfully, my birth mother had given me a letter and music box when i was born. This was the key. Once I explained about the music box, the volunteer told me that she was able to use that information since my birth mother would know if she did or did not send me a gift. Needless to say it was a match. A half an hour later, we were on the phone for the first time. After many tears, four days on the phone, and telling my relatives the good news, she finally came to my apartment to meet me.

It was wonderful! I learned that not only was I meeting her, but I was also meeting her husband Mark, and i would soon be meeting my new baby sister for she was due to be born any day! I was dumbfounded to say the least! We spent the entire day together. My dad was able to meet her, I showed her pictures of me growing up, and she was able to show me pictures of the day I was born. I also received letters....she wrote one to me every year on my birthday. These letters not only allowed me to get to know what my Mother's life was like, but it also reassured me that she though of me everyday for the last twenty years, just as I have thought of her. Despite the fact that my adoptive mother was unable to be here, we both know that she is watching down on us smiling, rejoicing in our reunion.

Now it is two months later and I have met all of her family, she has met all of mine, and my sister was born a healthy beautiful baby. We have both had celebrations so our friends and families could celebrate with us in this miracle, and could not be happier. We talk everyday (even if it is through text messages or e-mails), and are in the process of building a fantastic relationship. I already love her so much for the sacrifice she made so that i would have a better life, and in finally being able to get to know her after twenty years of questions is the best gift I could have received. Thank you so much to ISSR for not only reuniting my Mother and I, but also giving me a whole new family to love ... I can never repay you!

LINDSAY MONTAGUGE - New York
---
Match in Time for Mother's Day
Adoptee born in Ohio registered with ISRR in April 2008
Birthmother had registered in November 1986
Reunited May 2008 -- Story submitted May 14, 2009
Early in 2008, I became almost desperate to find my birth mother. It seemed like a long shot since I had very little information about my birth. I had no non-identifying information at all. I only had the information on my amended birth certificate which had been made to show my adoptive parents as my actual parents. I guess back then that was the procedure. I printed the forms from the ISRR website and mailed them in. I received the receipt about a week later.

A week after that I received the phone call that there was a possible match. One of the volunteers, a very kind lady named Sally, spent hours trying to get a hold of the other registrant. It was my birth mother. I learned it had been years since she had sent in her information trying to find me! Sally tried for days (three weeks worth!) to reach my birth mother who wasn't answering the phone because she had no idea who it was trying to call her. Only after ISRR called my birthmother's landlord did she finally call back.
On the Friday night before Mother's Day, I received a call which I missed because my phone was in my bedroom charging. I did not get the message until one in the morning. The number was local, so I had no idea who it was. However, I was awake all night wondering. I called back at nine in the morning. It was my birth mother.

The entire 35 years she had lived 6 miles from me! We arranged to meet the next day (Mother's Day). However, she couldn't wait and called me later and we met later that day at our local McDonalds where we sat for 6 hours! I also met my aunt, an older sister Melissa, a cousin and an aunt. On Mother's Day I met my younger sister Amber, 3 nephews, a niece and two brother-in-laws! I grew up an only child so this was awesome!

To make this even more interesting, I learned the name of my father and went in search of him as well. I ended up locating a sister (younger by 7 months) on an internet social network! She actually had our father's name listed on there and was looking for any siblings she may have from him! When I saw her picture there was NO denying she was my sister! Problem was her profile said that her computer was broken and she wouldn't be online for awhile. I searched and found 3 phone numbers for her, called them all, but none of them were good. After three days of frustration, I sent messages to every one of her profile friends asking them to PLEASE have her get in touch with me. The first message I got back was from an Amanda who said she was Michelle's sister and Gary was her father too! She also said we had a brother Mike, and a brother David. Sadly our father had passed away the December before. I talked to Michelle and Amanda that night and met Michelle, Amanda and Mike the next day. David's whereabouts are still unknown. There are suppose to be 15 of us total and we are still looking! So this only child went from being an only child to sister & aunt! Too cool!

Thank you sooo much ISRR!!! I was sent a packet to fill out last year, but somehow I lost it. Thought since our 1 year anniversary just passed I'd come on here and fill this out now. It has been a year now with my birth mother and 2 sisters on that end. We just celebrated that anniversary with a cookout. My sister Michelle is having a baby in October and I get to be in the delivery room! How cool is that!?
You guys are AMAZING!!! -- LYNDA J. SHAW - Ohio
---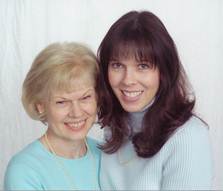 An ISRR MATCH STORY
For an Arizona Birth
Kay Griffin
Birthmother- Registered in Jan. 1994
Cynthia Smith
Adoptee- Registered in Nov. 2006
ISRR MATCH November 26, 2006
As so often happens, one person registers long before the other.
Patience can certainly pay off! -- As it did in this ISRR Match.
---
"Welcome Grandma Kay!"
Marri (ISRR Registrar) called on a quiet Sunday morning and told me that my registration form had generated a match. Initially, I was surprised and speechless. Fortunately, Marri was calm and helped walk me through the logical step of scheduling a first call. What a wonderful lady!
First Meeting ~ My birthmother flew to Denver from Atlanta to meet me. I was at the airport with my four children, ages 2-13. They had made a sign that read "Welcome Grandma Kay!" She saw us as soon as she stepped off the elevator, and a dream came true!
A wonderful, warm, caring relationship has ensued between us. We communicate via email several times a week and by phone every Sunday. We're both looking forward to the future.

I certainly did not imagine that it would be so great. It has given me a renewed sense of self and has made me want to be a better person. I'm just sorry that she had to wait so long for me to register.

Our reunion has brought a lot of happiness and joy to both our families. My mother's parents, siblings, nieces and nephews have all be incredibly supportive ; and my husband and children are thrilled and have gained a new family member!

I would definitely encourage others to follow the same path I did. I have been able to have so many of my questions answered and have also been able to thank her for giving the ultimate gift of herself with only my happiness and well being in mind.
---
The Blessing May Be More than Anyone Can Imagine!

I decided to register in the hope that my daughter would try to find me. When ISRR called, she verified that I was who I am, then told me who had registered and when, and that there was an immediate match. She explained how ISRR handles things and asked if I had any questions. Then said she would contact my daughter and call me back.

The first communication with my daughter was by phone call the day after I was called by ISRR. We talked for over an hour. It was not awkward and there was no lull in our conversation. We shared information and asked and answered many questions. We also exchanged email addresses.

Due to Christmas events, we did not meet until almost two months after our initial phone call. I flew to the city my daughter and her family reside in, and spend three full days. The trip could not have been better. It was wonderful! We shared photographs from our lives and family history.

We both desire to have a close relationship. We are discussing when she and her family can travel to my home for a visit and to meet the rest of the family. She has been in contact with my father, who has a keen desire to meet her. She and I talk on the phone and exchange email regularly. We are both looking forward to our future.

I believe with all my heart that our finding each other was God ordained. I am filled with joy and love her more and more. ISRR gave us guidance in what to expect and it has proven true. I will forever be grateful.

I do not know if it is unusual, but she and I are very comfortable with each other. We are similar in appearance and have many traits that are similar. Meeting her four children has been wonderful. They are loving and accepting of me. We played Candyland and watched their favorite DVDs together. Her husband and I watched one of the NFL playoff games together, but were on opposite sides. It was fun.

I have gained a relationship I never expected to have. I am filled with hope and joy for our future. In sharing my experience with family and friends, I have opened the door for a friend to accept her husband's daughter from a prior relationship. This has also been an encouragement for a niece and her husband to consider adoption. My father has been able to release his guilt at making me give my baby up for adoption. (My mother is deceased.)
I encourage everyone who wishes to find, or be found, to register. The blessings may be more than anyone can imagine!
---
Caught Off Guard

I registered because I wanted to find my birth parents!

Initially I was caught completely off guard when ISRR called. I was driving and had to pull over. I felt so happy, and like I was having a heart attack at the same time!

Our first reunion was amazing. I went to meet my birthmother/stepfather and it was wonderful! It is too soon to talk about our 'relationship' because we got reunited only 3 weeks ago. However, I feel like a "void" in my soul and my mind has been lifted and filled. If anyone is serious about finding their family, be persistent.

AMANDA BRITT HEY -Florida
For Additional ISRR Reunions -- Click on the "More Reunion Stories" TAB above.
---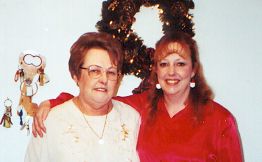 COMING SOON
A Colorado Reunion
Darlene Lawrence  - Birthmother
Donna Casper  - Adoptee
---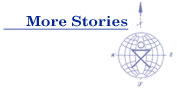 More Reunion Stories . . .
---
I Registered with ISRR to Find My Birth Mother

I got a phone call from someone I initially took as a telemarketer. When it finally sank in that this call was the one I had been waiting for I actually started to cry. I was so happy! I nervously asked what I had to do next. I was told that with my permission, my phone number would be given to my birth mother and she would be the next person to call me. That next call lasted for six hours.

After many phone calls my birth mother came to meet me and her now enlarged family. We hugged and spent many hours looking over pictures and catching up on the activities and events of the past 32 years. We have spent as much time together as we have been able to. We have a great, open, strong mother-son bond. I have developed relationships with my half-sister and step-brother and sister.

How Do You Feel About this Experience?
Great! One of the best things that has ever happened to me in my life.
For my birthday, Mom gave me a tattoo ... I now have a heart with "Mom" in it on my chest, a permanent mark of the bond we have. I feel that I am a better person because of this reunion. I have more people in my family and my birthmom is one of my strongest supporters.

My life has been changed forever because of my decision to contact ISRR. I have shared my experience with many people ... I pray that no matter what the outcome of anyone's search, they get the closure that I have gotten. Thank you!
JAMES A. KLAUSING - Ohio
---
Reunited with My Daughter!

At 9 a.m. an ISRR rep called and told me there was a match and that my daughter wanted to know if it was okay if we talked on the phone. After I stopped screaming, I emphatically said, "Yes." The rep then told me my daughter's name and that she was at work so the representative would call her and set up arrangements.

We were finally able to get through to each other about 6:30 p.m. that evening. We talked non-stop for 3 hours! The next day she drove for over 2 hours with her then 9-month old son to meet me. I drove her and her son to another town to meet my mom and then to another town to meet my 95 year old grandmother. Of course, it was the hottest day of the year!

We have developed a strong bond and friendship. We talk two or three times per week and have managed to see each other monthly. She and her children recently participated in a family photo shoot showing 5 generations of women on my mother's side of the family. I cannot imagine my life without her ever again.

This has been everything I dreamed of for 28 years and more. The only thing I truly regret is being ignorant of how adoption affects the adoptee emotionally no matter how wonderful the adoptive family is.

I've had an empty, burning hole in my stomach that went away the instant I heard her voice. I've gained a best friend who I think intuitively understands me better than most people. I think she has gained a friend who accepts her unconditionally and a very large family who loves her and wants to be close to her.

Liz and I had each other's identities for a year before our actual reunion. I highly recommend using a service such as ISRR for initial contact. The ISRR rep who helped us was very kind, thoughtful and professional with this situation, of which I am truly grateful. It is also helpful to have a positive support system in place.

This was the most scary, exciting and wonderful experience of my life -- next to giving birth to both my children. Even before Liz was born, I knew we'd find each other and I think both of our dreams came true.

KAREN FORCE - Oregon
---