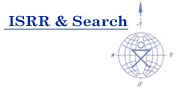 ISRR & Search
ISRR is a free mutual consent reunion registry that supports every individuals right to full access to family, medical information, records and documents pertaining to them. Though ISRR has a long-standing policy of not doing searches, giving search advice or counseling -- it fully endorses open exchange and mutual support during the journey to reunite with family. For those reasons many resources have been added here that can help seekers begin, and hopefully complete, their journey.
Registrants so often express how frustrating it is to not know where to start, what information is legally available, or who to trust. In this section, we have provided some important foundation aspects upon which you can learn to do more than register here at ISRR. Be patient. Ask for help (see the SOS eXchange linked above). Know you are not alone. Be diligent. Understand that there is usually much more available to you than is commonly thought. We hope that the areas in this "SEARCH" section will be helpful.
Join the ISRRxchange where you will find others trying to locate family, or offering to help.
Please remember that everything offered here for free takes time, effort and money to provide. If you find any of it helpful, please make a donation to ISRR to help us continue these services. Others gave so we could be here for you today -- your contributions can guarantee ISRR can be here for others tomorrow. Giving forward. Just click on DONATE above.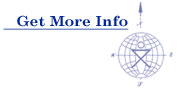 Getting More Family Information
What Else Can You Do?
Registering with ISRR is only one of the options available to people seeking reunion with family members. We want to encourage you to cover all your bases. Register with state registries, online registries and get your non-identifying information from the adoption agency, state or court. ISRR has tens of thousands of registrations that have been on file here for years, even decades, where those people did not know of anything else to do. Today with the internet, there are many alternatives, and you should choose what feels right and best for you. You are absolutely your own best guide.
We know undertaking a search often seems complicated and more convoluted than necessary, with either no clear directions or so many options it is hard to decipher. Laws, policies and procedures change continually and are different from state to state, and country to country. It is worth checking the state registry, department of social services, or adoption agency now to see if there is something available to you today, that wasn't in the past. Just because adoption records are 'sealed' does not mean that the information is not available to those involved in the adoption. The point originally was to seal the record from outsiders, not from the people to whom the files pertain. If anyone tells you that you cannot get non-identifying information, ask them to provide in writing the exact law, practice and policy that restricts this. ISRR does try to email or mail any guidelines or information we've collected on individual states, to contributors along with their donation receipt, in the hopes it will be helpful.
Documents and Records
Everyone
should contact the country, state or province social services department and the adoption agency to request any available documents, records, certificates, identifying or non-identifying information that may be available.
Non-ID is available
to adoptees, birth parents, adoptive parents, and sometimes to siblings or extended family members in every state. In some places parties can also get identifying information and original certificates of birth.
Non-Identify Information
Non-Identifying information usually refers to all information other than names, social security numbers, addresses or other specifically 'identifying' data. Most countries, state social services and agencies have a process in place to handle requests for non-identifying information. You can find their addresses in local area directory assistance or by using a search engine like Google.
Guidelines for Getting More Information
We have compiled simple guidelines and a list of books to help you. We highly recommend that you make every effort to gather all the documents and data legally available to persons separated by adoption, divorce, etc. This changes from state to state, agency to agency. However, you will not know what you can acquire if you do not ask.

Click here to download and print Guidelines and a Booklist

This material contains a copyright and cannot be reproduced without written permission from ISRR.
Please contact the Registrar for permissions.

There are many other resources including books, groups, specialists, agencies, and others who have expertise in how adoptees, birthparents, and others can acquire additional information about themselves and their family members. It is advisable to contact those who specialize in your area to get advice about the information that may be available in your case. Click on the Referrals & Resources tabs above for additional resources.
A Few Simple Suggestions
If you can't afford to pay fees charged by states, agencies or courts you can request they provide whatever forms they have for waiver of fees, assistance or sliding scale fees based on your ability to pay. Though they rarely offer these options unless asked, most non-profit or tax supported entities have programs in place to give citizens equal access to their services. Ask for documentation in writing (and copies of the law or policies) that explains what they have, or do not have, available. Especially any services which requests you to pay fees beyond what other citizens pay.
If you are nervous or uncomfortable asking for the information and documents you want, remember these records and this information is about you and your family. If you don't ask, it is unlikely they will magically show up in your mailbox.
Anytime a clerk is not helpful, nicely (and firmly) ask them to refer you to someone who can help you. Don't take no for an answer. Don't give power to those who wish to detour, dissuade or inhibit you. Often when someone asks something like "Why would you want to do that?" it is meant to manipulate you away from your focus, rather than assist you.
Put any frustration or anger you experience in perspective. It is best to understand that it is the state/province/country laws, policies and practices that make this difficult. It is not the responsibility of those who offer to help you, to finance your search. Whenever possible, ask if they are incurring any costs and offer to pay your own way -- or better yet, offer to contribute more than your fair share so others, who are unable, to can find their families too. It is by all of us pitching in that we form a trusting and supportive community. You can make such an impact in the lives of people you never even meet -- just like those who donated to ISRR since 1975 made it possible for you to read this now.
Know there are plenty of people who have gone before you (hundreds of thousands since the adoption reform movement began in 1954 -- See TRIADOPTION Archives ). AND today there are search angels, peer mentors, buddies, and soft shoulders available to help you -- See SOSeXchage button above.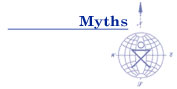 Myths and Misconceptions
There are many myths and misconceptions about adoption and foster care records, what is, or is not, available; and what an adoptee, foster child, adoptive parent, birth parent, sibling or extended family member can know or acquire.
MYTH or Misconception:
Adoptees Only Have An Adopted Name
Adoptees should know that their birth name is not the same as their adopted name. Everyone has a name at birth. If a first and middle name were not given by the birth mother, then the child's name at birth will be listed on the original certificate as Baby Girl, Baby Boy, Male, Female or just Baby and the surname of the mother. (E.G. "Baby Boy Jones", "Female Smith"). If the child was abandoned and the birthmother or birthfather's names were unknown, there will be a name like "Baby Girl Doe" listed. An adoptee's birth name remains their legal name until the adoption was finalized, which usually takes 6 months to 1 year. The adoptive parents probably used the amended name from the time the child was placed in their home, but it wasn't legally changed until the original certificate of birth was sealed, and an amended certificate of birth issued it it's place by the state. This could only occur after the adoption was finalized by the court.
MYTH or Misconception:
"Sealed Records" Means You Can't Get Anything.
Hogwash! When an adoption is finalized, the records are "sealed". The law in each state (and it changes from decade to decade) specifically indicates what is sealed. Anything not mentioned, is not sealed. For example, the court record may be sealed, but the law may not mention the agencies records, the hospital records or state department of health records. However, this does not mean all information becomes unavailable to the involved parties. Most state departments, public or private agencies will, upon request, provide the name of the hospital, doctor, birth weight, city, county, or time of birth; and the background info like parents ages, religion, education, marital status, nationality, height, weight, coloring, etc. to the adoptee, birth and adopting parents. The birthmother was the legal guardian until the relinquishment was signed. This could not be signed until after the birth, therefore all information pertaining to the child's birth should be available to her and the birthfather if named, or if he signed documents relinquishing his rights. If anyone refuses to provide any of this, it would be good to require they give this refusal in writing with reference to the specific law, procedure or policy on which they are basing their refusal.

Exceptions. In North Carolina, it seems agencies and the state are refusing to give the actual city and county of birth to the adoptee, because it was often changed on the amended certificate to the city and county where the adoptive parents resided when the adoption was finalized. It is still worth asking for the city, county and name of the hospital where the birth actually took place. Also, writing to request the policy be changed records your view.

Other reports of states and agencies refusing to give basics like the hospital name or time of birth varies from state to state, agency to agency. Always ask for this information. If it is not provided, make a request in writing that they provide copies of the specific law, written policy or procedure on which they base the refusal.
MYTH or Misconception:
You Don't Have a Right to Get Information and Documents.
In general, all adoptees, birth parents and adopting parents DO have the right to acquire varying degrees of information (always can get non-identifyng information), and copies of documents they signed or which names them. First, presume that you can get these things and if anyone refuses, ask that they provide copies of the exact written law, policy and procedure pertaining to this request. Most states have procedures in place to guide you through the process.
MYTH or Misconception:
Surrender forbids a birthparent from seeking child.
Recently a number of birthmothers have written saying they signed papers stating they would not try to find their child, nor in any way try to get information on them. The document usually does not actually say that at all, though it may have been inferred or said out loud by someone in authority at the time. Birthparents should always ask the attorney, agency or state to provide the original documents in total. Rarely do the documents actually state this type of commitment. Anything you signed should readily be available to you from the state, agency, court or hospital involved.
We'd like to encourage you to get ALL possible documents and records, even when difficult to acquire. When you are reunited with the other party, they will probably value being able to see these a great deal. Often the records you can obtain, are different than what the person you seek can obtain. Once seekers are able to put all records together, it provides a more completed puzzle. Sometimes you go after documents or records, not because they will help you search, but rather because you have a right to have them -- or you want to inform the record holders that you have the same rights as other citizens.

As a help to registrants, ISRR currently includes individual state info with contribution receipts to all those who make a donation, and hope you will find it helpful.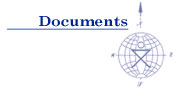 Documents, Forms, Samples & Examples

Though ISRR does not do search nor give search assistance, there are many documents, forms, samples and examples that were developed by the founder Emma May Vilardi. If you read her work, sometimes written here in her own hand, it is clear she was committed to the premise that every citizen was guaranteed equal rights and privileges. No person should have less access, background, family knowledge or history because they are affected by adoption or any form of separation from family.

Mrs. Vilardi was the first creator of many forms and letters that have been published, rewritten and distributed since the early 1970's, including in books like The Adoption Searchbook: Techniques for Tracing People, where thanks to her is mentioned prominently. She wrote a booklet named "Handbook for the Search" initially distributed as support for ALMA members, then later published and distributed by TRIADOPTION® Library. Emma deserves much credit for her dedication and insight to human rights and equality. Because she was a historian and understood genealogy, she had a unique set of skills that resulted in many ground-breaking ideas and formats. Her innovative thinking led to changes in many state, agency and court policies and procedures. Much of adoption reform and adoptee/birth family rights sprouted from, or was enhanced by, her efforts. Though, to be fair, she would have been the first to say that she was not alone in this, and was always quick to acknowledge the great service of others. Because ISRR was founded by Emma May, here we offer her early creations, in the hopes it will continue to be helpful even 40 years later to persons seeking access to their families and personal information.
Please respect the copyrights. ISRR shares these documents, articles and examples here on this website as educational material for an individuals personal use, but that does not imply they can be reprinted or republished in any form without written permission.
Waiver of Confidentiality
The original adoption information oriented Waiver of Confidentiality and Disclosure were first drawn up by Mrs. Vilardi in about 1974. Many states, adoption agencies, organizations and other authors have since written versions of this document. We thought it would be interesting for both historical purposes and current use, to make this document available here in it's early form and then to show versions of how it developed into current usage with varying names like "Contact Consent". These are examples and each state, agency or court may have their own version. If not, then these can certainly be used as templates to create one for your own needs.
Initially the Waiver and Disclosure were drawn up to by-pass agency, state and court insistence that identities of all parties must be protected, not just from outsiders, but from each other. These forms were soon utilized and adapted by the institutions themselves.
Deed of Emancipation
Emma created a document titled "Deed of Emancipation" and wrote supporting materials as well. The intent is for an adult adoptee, or any adult, to be able to declare emancipation from all parental controls and authority, from any agency or source of authority that tends to impose a minority status on an adult person of sound mind without their express permission.
Handbook for the Search
The Handbook for the Search booklet was first written by Emma May Vilardi in 1973, copyright issued in 1974 and distributed by ALMA to their members for several years thereafter. In 1978, Emma gave permission to TRIADOPTION to publish an updated version as part of the TRIADOPTION Awareness Project, and revoked all former rights and permissions for distribution. Here is a copy of the 1978 Edition. For anyone wanting to use this as a search tool, be aware that most of the addresses, etc. are long out-of-date. This is shared here more to show the work of ISRR's founder, than to be a current guide. There are, of course, basics that remain the same regarding where information is recorded, and why kinds of records are kept. Click below to view this booklet.
Handbook for the Search by Emma May Vilardi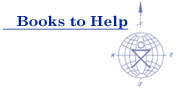 Books That Can Help


There are many how-to search, reunion and support books available. We have listed some of the best and the classics here for your convenience. You can click on any title below and it will take you directly to amazon.com where you can learn more about the book and/or place an order for quick delivery.
| | |
| --- | --- |
| | Shopping Amazon.com through this web page benefits ISRR. As part of Amazon.com's Associate's Program, ISRR will receive up to 15% of your purchase when you shop by clicking on any individual book title listed below or on a amazon.com logo on this page. You get the product you are seeking, and ISRR gets the benefit of a nice referral fee at no extra cost to you. |
SEARCH CLICK ON A TITLE for more information




Adoption Searchbook: Techniques for Tracing People by Mary Jo Rillera. TRIADOPTION Publications, Pure, Inc., 1980 - 2000. ISBN 0910143005.




Click on title to see sample pages of this classic How-To Guide and get more information or place an order.

Adoption Searches Made Easier by Joseph J. Culligan. FJA, Inc., 1996. ISBN 1572961007.

Birthright-The Guide to Search and Reunion for Adoptees, Birthparents and Adoptive Parents by Jean Strauss. Penguin, 1994. ISBN 0140512950.


Click on title to see more information

Faint Trails: A Guide to Adult Adoptee -Birthparent Reunification Searches by Hal Aigner. ISBN 0937572039.

How To Find Almost Anyone Anywhere by Norma Mott Tillman. Rutledge Hill Press, 1998. ISBN 1558536574.


Click on cover or title to see more information

How to Open an Adoption: A Guide for Parents and Birthparents of Minors by Patricia Martinez Dorner. R-Squared Press, 1997. ISBN 0964103583.

How To Locate Anyone Who Is Or Has Been In The Military by Lt. Col. Richard S. Johnson. Military Information Enterprise, 1999. ISBN 1877639508.


Click on cover or title to see more information

Lifeline: The Action Guide to Adoption Search by Virgil L. Klunder. Caradium, 1991. ISBN 1879499177.

Search: A Handbook for Adoptees and Birthparents. 3rd Edition by Jayne Askin. Oryx press, 1998. ISBN 1573561150.


Click on cover or title to see more information

---

REUNION

Birthbond: Reunions Between Birthparents and Adoptees by Judith H. Gediman, Joan S. Dunphy, and Linda P. Brown. New Horizon Press, 1991. ISBN 0882820729.


Click on cover or title to see more information

I Would Have Searched Forever by Sandra Musser. ISBN 0934896003.

In Search of Mom: Journey of an Adoptee by Michael Watson. Gallery of Diamonds, 1998. ISBN 1891665294.


Click on cover or title to see more information

Ithaka - A Daughter's Memoir of Being Found by Sarah Saffian. 1999 ISBN 0385334516.


Click on cover or title to see more information

Lost and Found: The Adoption Experience by Betty Jean Lifton. Harper Colllins, 1988. ISBN 0060971320.


Click on cover or title to see more information

A Man and His Mother by Tim Green. Out of Print
Reunion: A Year in Letters Between a Birthmother and the Daughter She Couldn't Keep by Katie Hern and Ellen McGarry Carlson Out of Print
Sibling Reunions by Randolph W. Severson. Out of Print

The Reunion Book 70 Stories from persons 19-20. ISBN 0910143056.


Click on cover or title to see more information

Thank You, Son, for Finding Me: A Birthmother's Story by Beth Kane. Aslan, 1999. ISBN 094403182X.


Click on cover or title to see more information

Whose Child? An Adoptee's Healing Journey From Relinquishment Through Reunion ...and Beyond by Kasey Hamner. Triad, 2000. ISBN 0967414504.
Click on cover or title to see more information

MOTIONAL/PSYCHOLOGICAL ASPECTS OF ADOPTION

Adoptees Come of Age: Living Within Two Families by Ron Nydam. John Knox Press, 1999. ISBN 0664256716.

Adoption Encounter: Hurt, Transition, Healing by Mary Jo Rillera. Pure, 1987. ISBN 0941771152.


Click on cover or title to see more information

Adoption Healing, A Path to Recovery by Joe Soll. Liturgical Press, 2000. ISBN 0967839009.


Click on cover or title to see more information

Adoptive Kinship: A Modern Institution In Need of Reform by H. David Kirk. Ben-Simon, 1985. ISBN 0914539019.


Click on cover or title to see more information

The Adoption Reunion Survival Guide by Julie Bailey and Lynn Giddens. New Harbinger, 2001. ISBN 1572242280.
Click on cover or Title to see more information

The Adoption Triangle: Sealed or Open Records - How They Affect Adoptees, Birthparents and Adoptive Parents by Arthur D. Sorosky, Rueben Pannor, Annette Baran. TRIADOPTION Publications, 2008.ISBN 978-0941770101 back in print!


Click on cover or title to see more information

Adoption Wisdom by Marlou Russell. Broken Branch, 1996. ISBN 1888511125.


Click on cover or Title to see more information

Art of Adoption by Linda Cannon Burgess. Acropolis, 1977. ISBN 0393000362.

Being Adopted: The Lifelong Search for Self by David M. Brodzinsky, Marshall D. Schechter, Robin Marantz Henig. Anchor, 1993. ISBN 0385414269.


Click on cover or Title to see more information

Cooperative Adoption: A Handbook by Sharon Kaplan Roszia and Marri J Rillera. ISBN 0.941770036. Back in Print


Click on cover or Title to see more information

Exploring Adoptive Family Life by H. David Kirk. Ben-Simon, 1988. ISBN 0914539035.


Click on cover or Title to see more information

The Family of Adoption by Joyce Maguire Pavao. Beacon Press, 1999. ISBN 0807028010.


Click on cover or Title to see more information

Finding Family by Rick Ouston. New Star, 1994. ISBN 0921586310.

In a Country of Mothers by A. M. Homes. Vintage, 1994. ISBN 0679742433.


Click on cover or Title to see more information

Journey of the Adopted Self by Betty Jean Lifton. Basic Books, 2000. ISBN 0465036759.


Click on cover or Title to see more information

Looking for Lost Bird by Yvette Melanson and Claire Safran. Bard Books, 2000. ISBN 0380795531.


Click on cover or Title to see more information

The Other Mother by Carol Schafer. Soho Press, 1991. ISBN 0939149753.


Click on cover or Title to see more information

The Primal Wound by Nancy Newton Verrier. Verrier Publications, PO Box 208, Lafayette, CA 94549, 1993. ISBN 0963648004.


Click on cover or Title to see more information

Raising Adopted Children: Practical Reassuring Advice for Every Adoptive Parent by Lois Ruskai Messina. Harper Perennial, 1998. ISBN 0060957174.

Click on cover or Title to see more information

Saying Goodbye to a Baby: A Counselor's Guide to Birthparent Loss and
Grief and Saying Goodbye to a Baby: Birthparent's Guide to Loss and Grief in Adoption by Patricia E. Roles. Child Welfare League of America, 1989. ISBN 0878683879.
Searching For a Past -The Adopted Adult's Unique Process of Finding Identity by Jayne E. Schooler. ISBN 0891098682.
Shared Fate by H. David Kirk. Free Press, 1964. ISBN 002917340X
So Here I Am But Where Did I Come From? By Mary Ruth Wotherspoon. Pate, 1994. ISBN 0963848801.

Synchronicity and Reunion: The Genetic Connection of Adoptees and Birthparents by La Vonne Harper Stiffler. Stiffler, 1992. ISBN 0963441000.


Click on cover or Title to see more information

Tell Me A Real Adoption Story by Betty Jean Lifton. Out of Print

Twice Born: Memoirs of an Adopted Daughter by Betty Jean Lifton. Griffon, 1998. ISBN 0312187661.


Click on cover or Title to see more information

Where Are My Birth Parents?: A Guide for Teenage Adoptees
by Karen Gravelle, Susan Fischer. Walker & Co, 1993. ISBN: 0802782574.

PERSONAL ACCOUNTS

An Adopted Woman by Katrina Maxtone-Graham. Remi, 1983. ISBN 0943362008.

Beneath a Tall Tree by Jean Strauss. Arete, 2001. ISBN 0962798207.




Click on cover or Title to see more information

Birthmothers: Women Who Have Relinquished Babies For Adoption Tell Their Stories by Merry Bloch Jones. Backinprint.com, 2000. ISBN 059500637X.


Click on cover or Title to see sample pages, get more info or order this book.

Caroline and Just Me by Caroline Garden. Harvist Media, 1997. ISBN 0966140400.


Confessions of a Lost Mother by Elisa M. Barton. Barton, 1996. ISBN 0965079503.


Click on cover or Title to see more information

Dear Birthmother by Kathleen Silber & Phylis Speedlin. Corona, 1983. ISBN 0931722195.


Click on cover or Title to see more information

A Ghost at Heart's Edge: Stories and Poems of Adoption Susan Ito and Tina Cervin, Co-editors. North Atlantic, 1999. ISBN 1556433239.


Click on cover or Title to see more information

The Gift Wrapped in Sorrow: A Mother's Quest for Healing by Jane Guttman D.C. JMJ, 1999. ISBN 0967286107.


Click on cover or Title to see more information

Giving Away Simone by Jan Waldron. Anchor, 1997. ISBN 0385485999.


Click on cover or Title to see more information

Healing the Hole in a Heart by Nancy Mac Isaac. Mac Isaac Enterprises, 1998. ISBN 097249902. out of print

I Hope You Have a Good Life by Campbell Armstrong. Crown, 2000. ISBN 0609605313.


Click on cover or Title to see more information

I'm Still Me by Betty Jean Lifton. Bantam, 1986. ISBN 0394947835. out of print

May the Circle Be Unbroken: An Intimate Journey Into the Heart of Adoption by Lynn C. Franklin. Three Rivers Press, 1997. ISBN 0609804804.


Click on cover or Title to see more information

Missing Piece by Lee Ezell. Vine Books, 1992. ISBN 0892837977.

Of Many Colors: Portraits of Multiracial Families By Gigi Kaeser & Peggy Gillespie. University of Massachusetts Press, 1997. ISBN 1558491015.


Click on cover or Title to see more information

Orphan Voyage by Ruthena Hill Kittson. out of Print
Out of the Shadows: Birthfather Stories by Mary Martin Mason. Howard, 1995. ISBN: 0964625911.

Outer Search Inner Journey by Peter F. Dodds. Aphrodite, 1997. ISBN 1889702242.


Click on cover or Title to see more information

Perspectives on a Grafted Tree by Patricia Irwin Johnston. Perspectives Press, 1983. ISBN 0960950400.


Click on cover or Title to see more information

Sacred Connections - Stories of Adoption Essays by Mary Ann Koenig. Photography by Niki Berg. Running Press, 2000. ISBN 0762408014.


Click on cover or Title to see more information

Secret Thoughts of an Adoptive Mother by Jana Wolff. Vista Communications, 1999. ISBN: 0967214319.


Click on cover or Title to see more information

Shadow Train: A Journey Between Relinquishment and Reunion by Patricia E. Taylor. Taylor, 1995. ISBN 0965121704.


Click on cover or Title to see more information

She Called Me Dad by Joseph Tosini. Cityhill, 1990. ISBN 0939159201.


Soul Connection: Memoir of A Birthmother's Healing Journey by Ann H. Hughes. Otter Bay, 1999. ISBN 0961405325.


Click on cover or Title to see more information

Ten Thousand Sorrows by Elizabeth Kim. Doubleday, 2000. ISBN 0385496338.


Click on cover or Title to see more information

Touched By Adoption: Stories, Letters and Po


Click on cover or Title to see more information

Waiting to Forget by Margaret Moorman. Norton, 1998. ISBN 0393317838.


Click on cover or Title to see more information

Wake up Little Suzie by Ricki Solinger. Out of Print
Who Is My Mother? By Clare Marcus. MacMillan, 1981. ISBN 0771594941.

Within Me Without Me by Sue Wells. Scarlet, 1994. ISBN 1857270428.


Click on cover or Title to see more information

POLITICAL/POLICY ISSUES

Adoption: Philosophy and Experience by Randolph W. Severson ISBN 1880856093.

Adoption Nation: How the Adoption Revolution is Transforming America by Adam Pertman. Basic Books, 2000. ISBN 0465056504.


Click on cover or Title to see more information

Lethal Secrets: The Psychology of Donor Insemination: Problems and Solutions by Annette Baran and Reuben Pannor. TRIADOPTON Publications, 2008 ISBN: 978-0941770118 .


Click on cover or title to see more information

The Politics of Adoption by Mary Kathleen Benet, Out of Print
Shedding Light On …The Dark Side of Adoption by Marsha Riben and Mirah Riben. Mirage 1988. ISBN 0966206002.
To Prison with Love :The True Story of an Indecent Indictment and America's Adoption Travesty by Sandy Musser. Adoption Awareness Press, 1994. ISBN 0934896372.
Shopping Amazon.com through this web page benefits the ISRR. As part of Amazon.com's Associate's Program, ISRR will receive up to 15% of your purchase when you shop by clicking on either an individual book title listed above, or the amazon.com logo on this page. You get the product you are seeking, and ISRR gets the benefit of a nice referral fee at no extra cost to you. Thank you for remembering ISRR.


IF THIS LIST HAS BEEN HELPFUL AND YOU WOULD LIKE TO MAKE A CONTRIBUTION TO ISRR --

Please CLICK "DONATE" button above.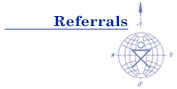 Search / Support Referrals


There are many resources available for persons wishing to actively seek family members from whom they have been separated. We encourage you to file a registration with ISRR in case someone has registered looking for you. If you wish to utilize other resources to help you locate next-of-kin, you will find them on SOS eXchange or listed below.
Registration at ISRR is free and we function entirely because of donations made by registrants, their families and supporters -- all referrals made here are to FREE resources. If at any time you contact one of them and they require a fee, or charge, please let us know and we will remove them from this list. Thank you and good luck!
In addition, ISRR volunteers have gathered info into "Search Info Packages" which is mailed to all contributors as a thank you. This usually contains the status of obtaining identifying or non-identifying information in the particular state, province or country where the adoptees birth took place; addresses for requesting those records and additional helpful resources.
Know that referrals are recommendations, but simply resources brought to our attention, that we wish to pass along to, hopefully, help you. Be sure to quiz anyone you contact to make sure there are no charges, and ask exactly what they will be doing to help you. There are many people who help for free. They are often called "Search Angels". However there are now individuals and businesses that use the term (or variations of it), but their services are not free -- or they charge most people and pick random cases they wish to do for free. Search Angels and volunteers remind everyone, by their actions, that those affected by family separation should not have to pay one cent more than any other citizen for information pertaining to themselves and their families.
No matter what choice you make to get the assistance and support desired, know that you are your own best guide. Trust your gut. Interview anyone who offers to help. Understand clearly what costs or commitments may be involved (if there are any), and read carefully any agreement you are asked to sign. It is probably a good idea not to rush into anything, but take time to reflect and evaluate what feels best for you. There are certainly paid services that are honorable and guarantee specific results. These can be utilized if the free services do not yield the help and data desired.

Links Coming Soon.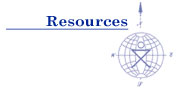 Search Angels, Search & Support Specialists
State Reunion Registries and Other Resources
Though ISRR does not give search assistance or counseling, we support every individuals right to search. Whenever possible, we do try to include information on the birth state or country when mailing or emailing donation receipts. These reports contain things like what identifying and non-identifying data is accessible to adoptees, birth and adoptive families as per current laws and practices; where to contact state reunion registries or services; and any pertinent forms our volunteers could gather. This gift is meant as a helpful thank you to ISRR contributors.
Listing in ISRR Referrals, or in state info packages, does not reflect a recommendation nor endorsement by ISRR . We suggest that you research things carefully, interview resources and choose search help based on what feels best for you. You are your own best guide. There are hundreds of websites, groups, companies and individuals offering a wide variety of options meant to locate people. Request their fees and services in writing, read it thoroughly and check with any references they provide. If it doesn't feel right, don't do it. Always ask the places that charge fees if they have a program in place for those who cannot afford to pay. Most government departments, non-profit agencies and organizations must provide assistance, sliding scale fees based on income, or other ways for those without means to avail themselves of necessary services.
Because there are so many places offering help, you don't need to rush into the first thing you come across. Many do the search themselves utilizing guidance from how-to books, group meetings, chat rooms or 'angels'. Others find they want to hire someone to do the search or guide the search, because it all seems way too complicated or impossible. This is an individual choice.
It is easy to feel boggled by too many options. It is normal to feel frustrated if what should be a simple 1, 2, 3 process turns into a maze. Know that people are reunited every day. There is no one path, no one way. Each state law is different, agency practices and policies differ, even what year a birth or adoption took place can change how one should proceed. At ISRR we always recommend that you educate yourself as much as possible, cover all your bases, follow your own heart and gut.
You can use search engines like Google, Yahoo, BING, AllPlus, PiPL and others to identify search angels, support groups, confidential intermediaries, reunion registries, etc. Try typing in "adoption search", "reunion registry", or "search angel" in quotes and then the name of the state, province or country outside the quote to help narrow the field. (Example: "search angel" Kentucky or KY)
When your quest is over, let those who give you good service know they have done a good job, and those who disappointed you should be told why. AND be sure to notify ISRR, any other registries, the agency, state, group or investigator that your search is complete. It takes a little effort, but is greatly appreciated by all.
Everyone at ISRR wants to let you know you are not alone. Hundreds of thousands have been reunited with family from whom they were separated. Since the mid 1950's search has taken many forms and it continues to evolve. This registry is one resource for you.
We care that you find your family in whatever way works for you.
We hope this is a blessed journey -- self-empowering, healing and resulting in the answers you seek.
Click here to make a donation & request info on a particular state/country
Preparing for Search, Contact and Reunion
There are many resources that support the process and decision making surrounding search, contact, reunion and afterwards. We've tried to include many posted throughout this site that will be helpful and supportive as you begin and continue this journey.
In addition, one of our board members has offered to share What Now? Coping with Search, Contact and Reunion which is linked below. Marri J. Rillera has served on the ISRR Board of Trustees since it's incorporation and as Registrar since 2001. She has authored may publications since the early 1970's and has given permission here for us to include a booklet she first compiled in 1981. We hope that it will be helpful.